Our system offers wireless temperature measurement which is ideal for railway track temperature measurement. The temperature sensor is enclosed in an IP67 sealed enclosure to ensure no moisture ingress. It simply clips on to the underside/ foot of the rail and can be installed on Red Zone (Live traffic) track in about 1 minute.
The rail geometry/ strength is not altered in any way with our clip-on unit. It is simply clipped on to the underside of the rail: there are no holes made in the rail to accommodate the temperature sensor.
Why Measure Rail Temperature?
Get a real understanding of the maximum and minimum temperatures reached by your rail network
Use accurate data on maximum/ minimum temperatures to choose your most appropriate Stress-Free Temperature
Measure real-time temperature of your railway network and display either on our web application or feed the data to your central control system (or both)
Deploy personnel to critically high-temperature area when required only
Impose speed restrictions, if required, based on real-time temperature information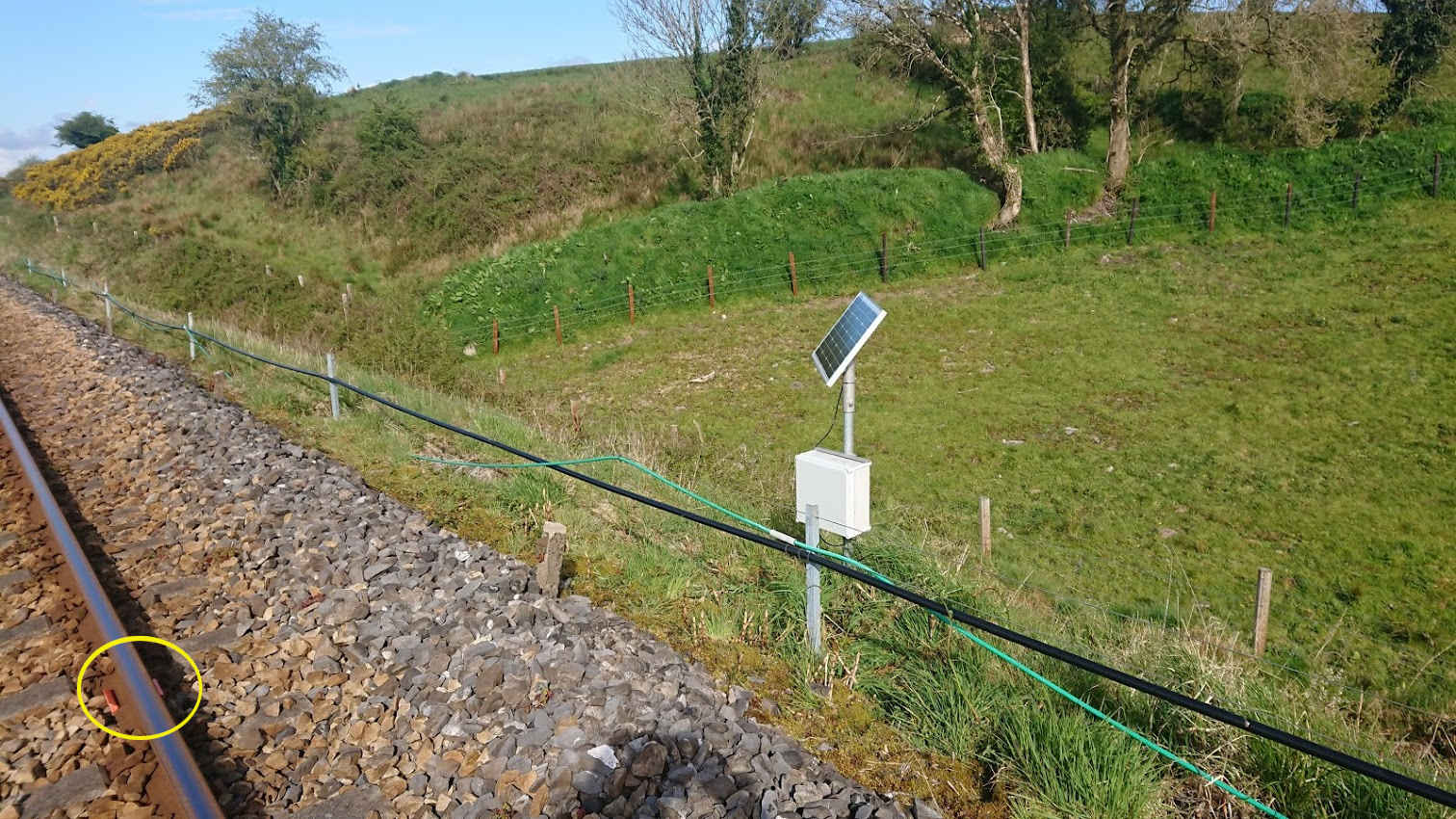 Specification/ Track Compatibility
The temperature sensor is a digital sensor with a range of -55°C to +125°C (-67°F to +257°F) with an accuracy of ± 0.5C. The bracket used to affix the sensor to the underside of the rail is made from PVC so there is no danger of damaging/ weakening the rail to which it is clipped. The contact material for the temperature measurement is C360 grade Brass, again because of its relative softness to the rail section, there will be no issue with damage to the rail.
Wireless range is approximately 30m. The PVC bracket will fit all standard rail profiles from 125mm to 145mm footplate width.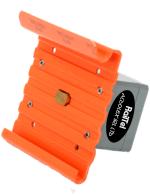 There are no wires between the base station and the temperature sensor located underneath the rail: the Temperature sensor connects to the Base Station via ZigBee wireless protocol. This solves a number of tricky issues namely:
There are no wires to get damaged in the harsh rail environment
There are no conduits etc. to install before attaching the Temperature sensor
The Base Station containing the modem to connect to the Mobile Network is not sitting underneath the rail where reliable connection could be impeded
Maintenance
Both the Base Unit and the Temperature sensor require minimal maintenance. The battery in the Temperature sensor will last up to three years depending on the weather. The battery in the Base Station will last around two years, again depending on the weather and the battery load. The Temperature sensor needs to be removed from the rail when rail maintenance such as tamping or other aggressive mechanical work is being carried out in the vicinity of the sensor.