Major civil projects such as roads/ highways and railway lines all have one thing in common: the gradient must be controlled to be within relatively tight limits. If the terrain is flat, then there are no issues. If, on the other hand, the terrain undulates with changes in elevation that are outside the allowable design gradients, the terrain must be moved and manipulated to create a pathway for the project. The changes to the terrain result in embankments and cut-away sections along the pathway.
Why Measure/ Monitor Embankments
Embankments come in all shapes and forms as well as being composed of many different materials. In general, there are two main types: rock and soil/ clay of which rock is more stable. Soil/ clay embankments tend to be more susceptible to deterioration from the effects of changing weather, in particular rain and freezing temperatures, both of which have a destabilising effect.
Freezing Temperatures or large amounts of rainfall can have disastrous consequences for embankments
The consequences of landslips/ landslides can be catastrophic and endanger human life
Early detection of possible movement can allow inspections or remedial works to take place before any damage has been caused
Detection of landslips/ landslides can alert key personnel to ensure emergency management steps are taken as soon as possible
There are a number of different methods of methods of monitoring the stability of embankments, each with their own advantages & disadvantages:
Fibre Optic Blanket or Mat (very accurate but extremely expensive)
Inclinometer (medium accuracy but only measures displacement at one point)
Piezometer measuring Pore Pressure (medium accuracy, not always accurate in all types of soil conditions, only measuring displacement at one point)
Laser Prisms measuring movement (medium accuracy but expensive, also requires control of vegetation/ other possible sources of movement)
Metal meshes measuring movement (medium accuracy and relatively cheap in comparison to other methods)
Our unique Terrain Monitoring system utilises the metal mesh system that measures the stress induced in the mesh caused by movement of the monitored area. This is a very cost-effective method of monitoring embankments that may be at risk of movement or failure.
Specification
The Terrain Monitoring sensor:
Takes a reading every 10 seconds
Has an accuracy of approximately 1mm/10m @ 90°
It is often installed with a Weather Station so that information on rainfall is available in tandem
The metal mesh is affixed directly to the ground and pinned in place. Brush/ scrub needs to be removed from the area in question before installation.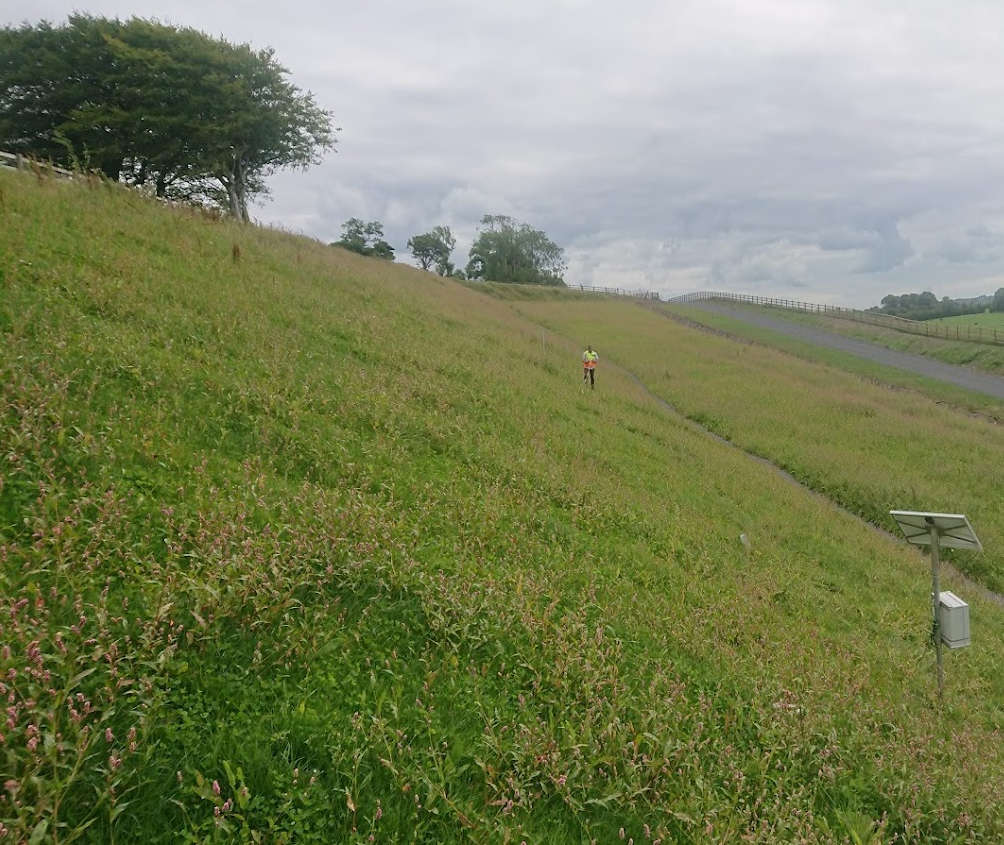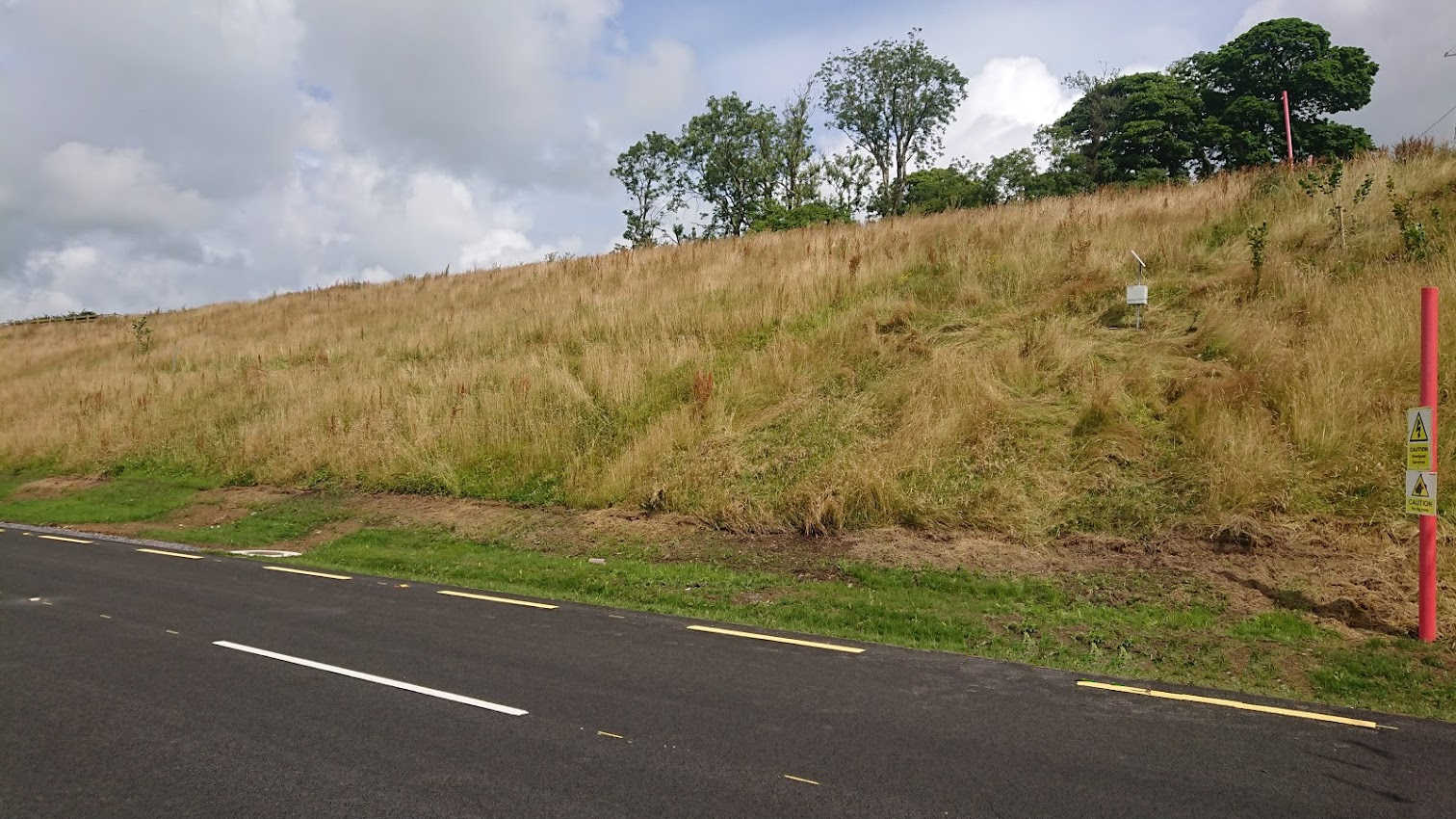 Maintenance
There are no specific maintenance requirements for the Terrain Monitoring sensor other than a periodic inspection to ensure that the mat is securely fixed to the ground and has not been adversely affected by vegetation (there is no requirement to remove vegetation once installed). The battery in the Base Station will last around two years depending on the temperature.